NOTE: This event will be presented through Zoom as an online virtual experience.  
Register Now!
Family Wellness in Native Communities

Track 1:
Parenting & Family

Track 2:
Health & Wellness

Track 3:
Mental Health and Health Disparities
Keynote Speakers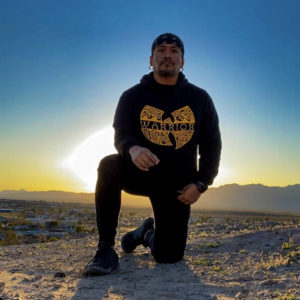 Waylon Pahona Jr presents "Live Life Powerfully"
Waylon Pahona Jr. Hopi Tewa/ Maricopa grew up on the Hopi Reservation. Waylon is well known for transforming his life and being the founder/creator of Healthy Active Natives (HAN's). The HAN's social networking group on Facebook currently has over 76,000 HAN members nationally and internationally. When creating Healthy Active Native's in 2012, Waylon's vision was for HAN's to be a space where Natives welcome all fitness levels and use positive reinforcement to pick each other up when it seems impossible to make positive changes. In 2013 Waylon also received the Healthy Innovation award by IHS Indian Health Services for his social media group.  Waylon is also an Ambassador to Tanka Bar jerky.
Keynote Speakers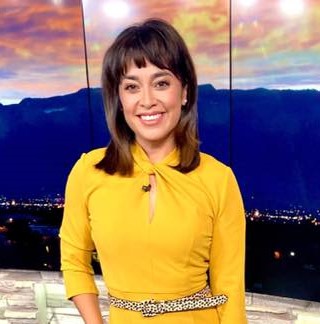 Royale Dá
Royale Dá (pronounced "Day") returned to her home of New Mexico in April 2008.  Royale is experienced in both broadcast and print journalism. Prior to joining the Action 7 News team, she worked as an anchor/reporter at KOLN-TV in Lincoln, Nebraska; anchor/reporter KBJR-TV in Duluth, Minnesota; and reporter at the The Miami Herald.
She graduated from the University of Minnesota-Twin Cities with a degree in professional journalism, and is a member of the NAHJ (National Association of Hispanic Journalists) and NAJA (Native American Journalists Association). Her outstanding work has also been recognized by the Associated Press; she earned a first place award in series reporting for "Help From the Heartland - Hurricane Katrina."
Conference Emcee: Colton Shone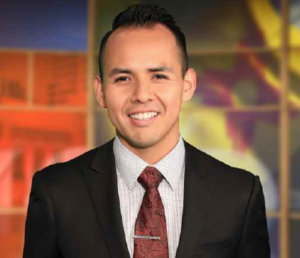 Colton Shone is the morning anchor for KOB Eyewitness News Today, from 4:30 a.m. 7:00 a.m.  Colton is a seasoned journalist who started at KOB in 2015.  Prior to working at KOB, Colton was a reporter in Phoenix in both television at CBS 5 News and radio at KTAR-FM.  After reporting for several years in Phoenix, Colton moved to Tucson to anchor and report for the CBS and Fox affiliate.
Colton is proud of his Native American heritage. He started the podcast Native America with Colton Shone while working at KOB. In the podcast, Colton speaks with other indigenous people to highlight some of the important issues facing Indian Country.
When Colton isn't busy working, he enjoys spending time exploring the Land of Enchantment with his wife.
About the Native American Partnership
(NAP)
The NATIVE AMERICAN PARTNERSHIP (NAP) FOR HEALTH & WELLNESS PROMOTION is a collaboration between New Mexico's Tribes and Pueblos, and the New Mexico Department of Health's (DOH) Population & Community Health Bureau. Working together to promote health and wellness in ways that are meaningful to our Native communities, NAP and the DOH's Diabetes Prevention & Control Program and Heart & Stroke Program work to: identify and address diabetes and health-related common concerns and gaps; be an open forum for listening and sharing of ideas; acknowledge agency and sovereignty boundaries and processes and work to lessen the challenges these boundaries may present. NAP is led by our Core Committee, a group of volunteers who provide strategic direction and leadership for our organization's tribal community engagement, training opportunities, and Annual Conference.
NAP Conference Planning Committee

Byron Tso
Navajo, Kiowa,
Creek
Jason Vigil
Jicarilla Apache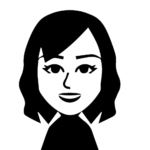 Larue Medina
Navajo,
Santo Domingo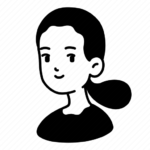 Rochelle Lucero
San Felipe,
Ohkay Owingeh,
Paguate, Seminole,
Kiowa, Caddo
Sabrina Baca
Jicarilla, Apache,

Santa Clara Pueblo



Become a NAP Member
Want to be part of our Workgroup?
Want to become a member?
There is NO FEE to join!

Learn to love what you do! You may not even know that you love something, but it's important to be proactive about things you discover on the journey.  At CDPC, NM ACT, and NAP you have access to an established support system of experienced people who are motivated to get things done.
Take advantage of making new and lasting contacts for personal and professional growth.  Listing your  membership on your resume is impressive to current or future employers as it shows that you are dedicated to staying connected in your profession.
New Mexico Chronic Disease Prevention Council
About
Prevent Diabetes
Heart Disease & Stroke
Health Equity
Communications & Marketing
Capacity Building
New Mexico Allied Council on Tobacco
About
Advisory Board
General Membership
TobACTion
Advocacy
CDPC Staff
Laurel McCloskey, Executive Director
Trish Garduño, Administration, Communications & Marketing
Devona Valdez, Membership and Events
Usage
No part of this web page can be re-produced without prior written agreement. If you are looking for press material, you can find it by contacting our Communications & Marketing team: Trish@ChronicDiseaseNM.org
© 2018 Chronic Disease Prevention Council
All Rights Reserved.